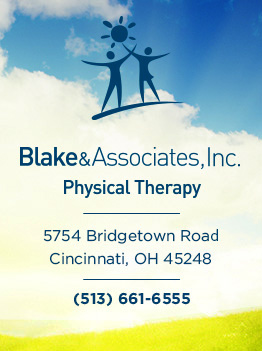 Founded by Catherine (Katie) Blake in 1978, Blake and Associates was the first physical therapy private practice in Cincinnati. With Katie's passing in 2007, Sue DiOrio and Christine Maag became the new owners of Blake and Associates but Katie's original guiding philosophy continues. We are dedicated to providing quality health care with the personal touch that is so often missing in today's changing health care system. We all want our patients to improve their quality of life and return to their normal level of activity.
We enjoy putting knowledge, sensitivity, experience and an occasional dash of humor to work for patients of all ages and physical conditions.
Ask your friends about us. Our patients frequently return to us when they need additional physical therapy and many of them refer their friends, family and co-workers.