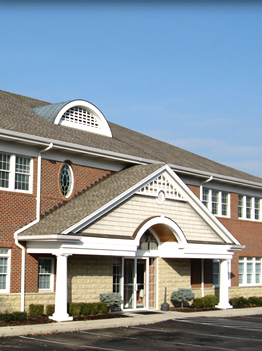 "I want to express my many thanks in helping me through my therapy. My experience under such attentive care and concern for my well being will never be forgotten. For that I thank you. From the first day I started my therapy everyone has treated me with the utmost respect and kindness every time I've walked through your door. I am a true believer in the manner in which all of you conduct business. Without all of your help I would never have made it this far. Thank You."
Mark B
"I have been involved with Blake Physical Therapy & Rehab for many years as a prescribing physician and also after reconstructive shoulder surgery as a patient. Their abilities and dedication to gaining maximal results with compassionate expertise has always impressed me."
Lee McHenry, MD
"From the moment I stepped in the door and experienced the positive atmosphere, I knew that I would get all the support and help I needed for my physical therapy. My therapist was excellent in her knowledge, diagnosis and experience and without her I would not have the range of motion I now have. She helped keep me positive and working towards my goal! I know she is there if I need her again for 'tune ups!'"
Teri
"Over the course of 15 years, I have had 3 lower back surgeries and repair of a broken clavicle which required a hip bone graft, 8 screws and a titanium plate. Before my third back surgery, I met with my therapist to help strengthen my core and for her to provide physical therapy for my back. She was able to make significant progress with my situation, but then I messed it up by doing things I was not supposed to do.
After the third back surgery in December of 2005, I met with my therapist again to help me through the post-op period and strengthen my core and provide me with a set of exercises that I could do on a daily or every other day basis. I could not believe that I made a full recovery and live almost pain free maintaining a busy periodontics and dental implant practice. My therapist finally made me realize that if I wanted a pain free life and not to go under the knife again, I needed to adhere to taking care of myself and not overdoing it. She told me that my back was not that of a normal 35 year old and that pathology was present. I had to drastically limit physical activity that I had always loved to do like golf, bike riding, tennis, and any type of jogging, etc.
One of my favorite things to do now is walk, and that is my only physical activity besides special stretching and Swiss ball exercises. I gladly gave up the other activities to have a good quality of life, virtually pain free. My therapist also advised me on a good diet plan and pointed me in the direction of Dr. Barry Sears' book, The Zone. After my back surgery in December 2005, I started to gain weight. I was not happy weighing close to 185 lbs. I lost 30 lbs in 3 months on the diet alone and then after I started walking at the track, I lost another 10 pounds and I am now at 145 lbs. I have managed to maintain this consistently for the past 3 years without fail.
The therapists at Blake & Associates, Inc. really care for their patients' well-being. The therapists' personalities are delightful and their expertise impressive. They will bend over backwards to help their patients especially if they are in an acute state of pain. I refer all of my patients in need of physical therapy to Blake & Associates, Inc. without any hesitation because I know they will be in the best of hands."
Dr. Michael Toms