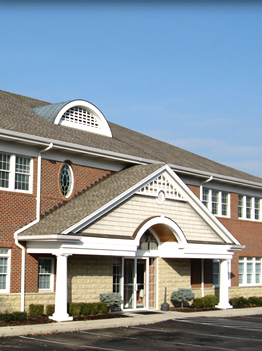 OUR STORY
OUR STAFF
TESTIMONIALS
NEWSLETTERS
is President of the Practice. She has a B.S. in Physical Therapy from Ohio State and a M.Ed. from the University of Cincinnati. She specializes in orthopedic and neurological treatment approaches and enjoys problem solving each case. Sue is also a certified Hatha Yoga instructor and a 1st Degree Black Belt in Taekwondo.
is Vice President of the practice. She has a B.S. in Physical Therapy from Ohio State and has done post graduate work at Xavier University in Education and Child Development. Chris's continuing education has focused on orthopedics, tempero-mandibular joint dysfunction and prosthetics. She has extensive experience in treating myofascial problems and fibromyalgia.
received her B.S. in Physical Therapy from Simmons College in Boston and has a M.Ed. from Xavier University where she was also an Adjunct Instructor. She is a certified instructor in Mat Pilates and has experience working with horseback riders on posture, endurance and flexibility, especially in Dressage. Her special area of interest is in orthopedic musculoskeletal dysfunction. Barb enjoys working with a variety of patients "from the couch potato to the sports enthusiast."
is a graduate of Mother of Mercy High School and has a B.S. in Physical Therapy from Ohio State University. Her post-graduate education has been in orthopedics, sports injuries, yoga and pilates. Jacqie has a special interest in geriatrics, as well as orthopedics and sports.
has a B.S. in Physical Therapy from Silliman University, Philippines. She is currently taking postgraduate courses through Shenandoah University. Christine has taken various continuing education courses in manual therapy, postural re-education, neurology and sports injury. Her special interest is in correcting musculoskeletal dysfunction due to abnormal patterns. Christine is also a licensed provider of Fletcher Pilates Towelwork.
Our guiding spirit